November 9, 2023
Fall 2023 Update
---

Mortgage News
Market Update
According to experts, it is still a great time to buy a house due to stable home prices, in spite of the rise in interest rates. Locally prices have remined strong and nationally, housing prices have stabilized as we close out the year. Many people may be wondering whether they should wait to buy a home until they have saved a large down payment. This "Buy Now vs Wait" Calculator" can help you determine some of the best options and if buying a home right now might be the better choice for you.
Preparation & Options
It is more important than ever to start the house hunt by talking with one of Method Mortgage's professional and experienced loan officers to prepare a step-by-step plan to take advantage of the changing conditions.
– Get pre-approved.
– Get fully underwritten.
– Consider a lock and shop option.
Once you find the house your loan officer can help you evaluate all the options available including, a 2-1 buy down. If you love the location, but want to renovate the house with some updates, one of our renovation loans may be a good course of action.
Loan Limit Changes
Great news! We are excited to announce that in anticipation of the Federal Housing Finance Agency increasing the conforming loan amount changes later this year, or in January of 2024, Method Mortgage will now be raising our conventional loan amount from $726,200 up to $750,000 for single-family properties effective immediately. This will help our clients pursue more houses on the market, starting today.
Understanding FHA Loans
FHA loans are now more accessible for those without perfect credit or money for a large down payment. For homebuyers, FHA loans could be easier to qualify for than conventional mortgages and require less elapsed time for major credit problems to pass. With an FHA loan, a minimum down payment can be as low as 3.5% of the purchase price. Additionally, a recent reduction in FHA monthly mortgage insurance premiums have made FHA loans comparatively more attractive. FHA loans could be a flexible alternative to conventional loans.
Bottom Line
Reach out to hear more about your options and our pre-approval process, lock-and-shop program, 2-1 buydowns, and conventional or FHA loan options and how they each fits into your goals for your house.
---
GIVING BACK
Community Referral Program
We are committed to our community, and we are proud to have the opportunity to support local charities and nonprofit organizations through our Community Referral Program. With each referral we receive, we donate $25 to our quarterly referral partner. In the past, we have partnered with many fantastic organizations, such as The Wellhouse, Children's Harbor, The Jimmie Hale Mission, and the The Exceptional Foundation and more. Because of your referrals during the third quarter of 2023, Method Mortgage was able to donate $2,125 to Heart Gallery Alabama, a nonprofit organization that connects youth in foster care with caring adults who provide the stability and guidance they need to thrive. We were inspired at our October sales meeting as Heart Gallery Alabama representatives came in to discuss the critical need for foster families in our state and the mission and work of Heart Gallery Alabama. Read more about this worthy organization at https://heartgalleryalabama.com.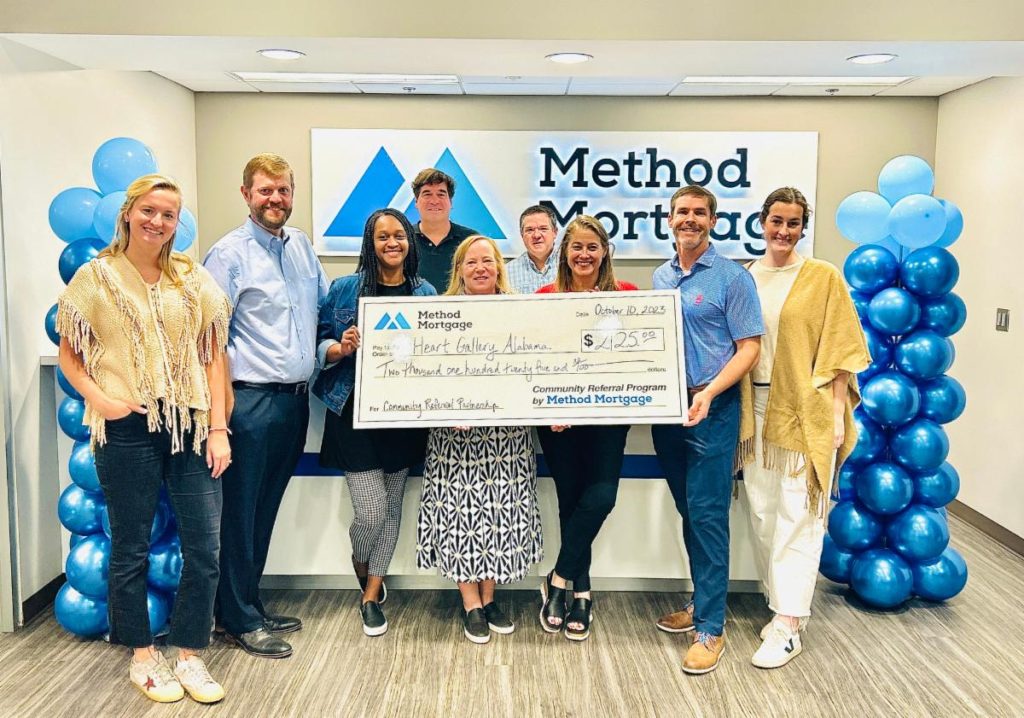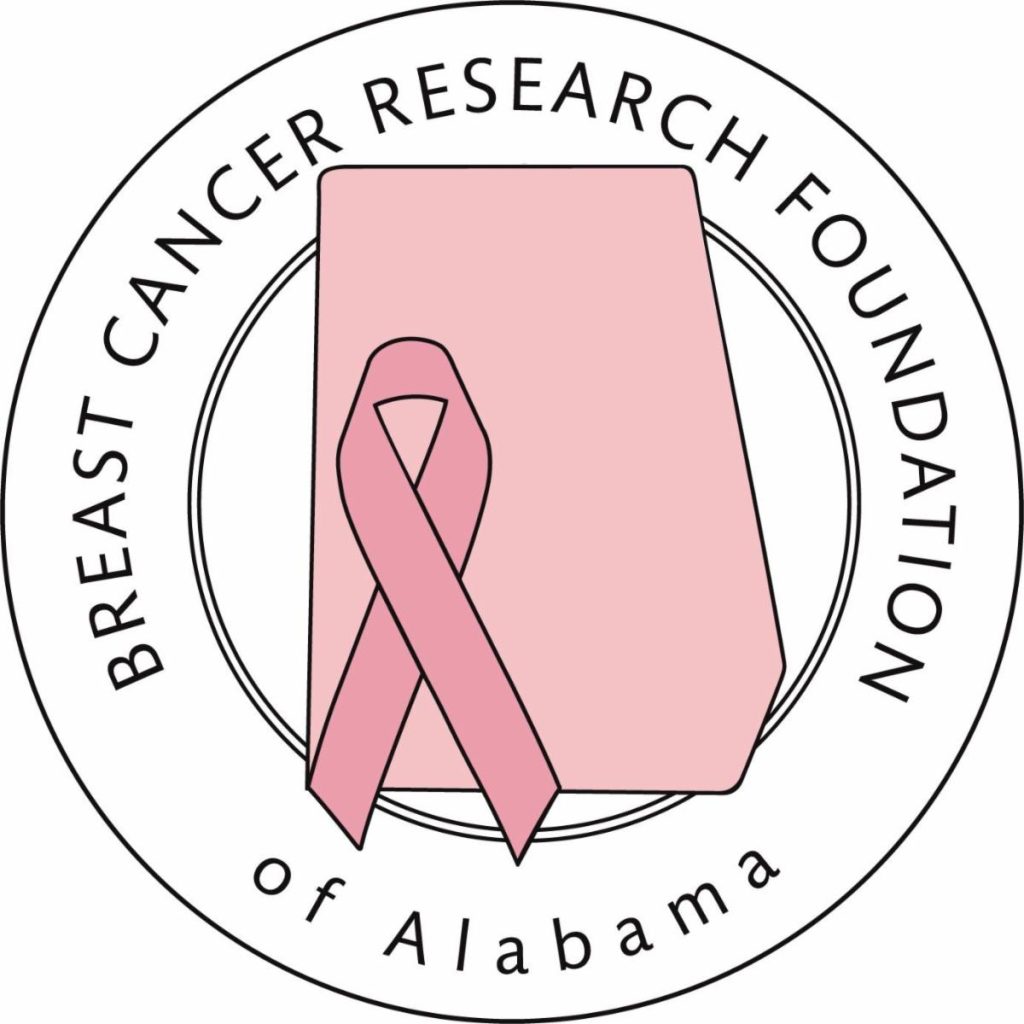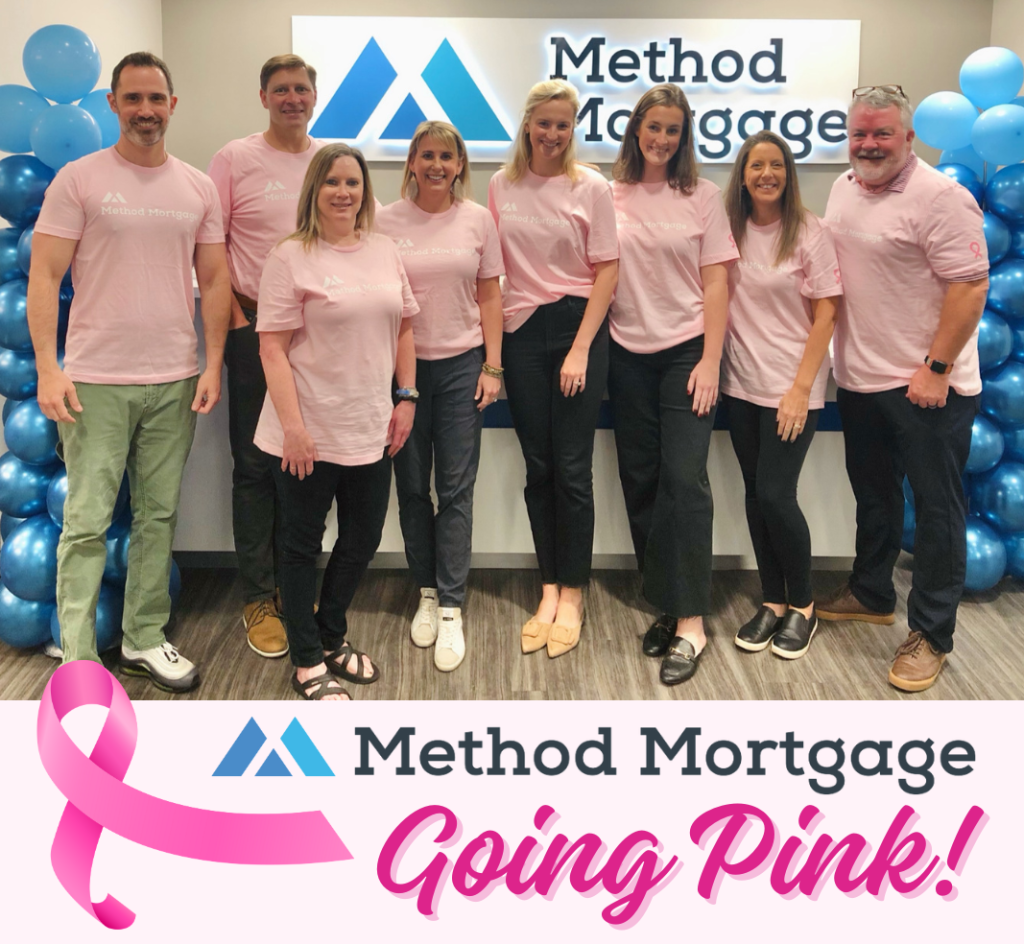 ---
SPECIAL EVENTS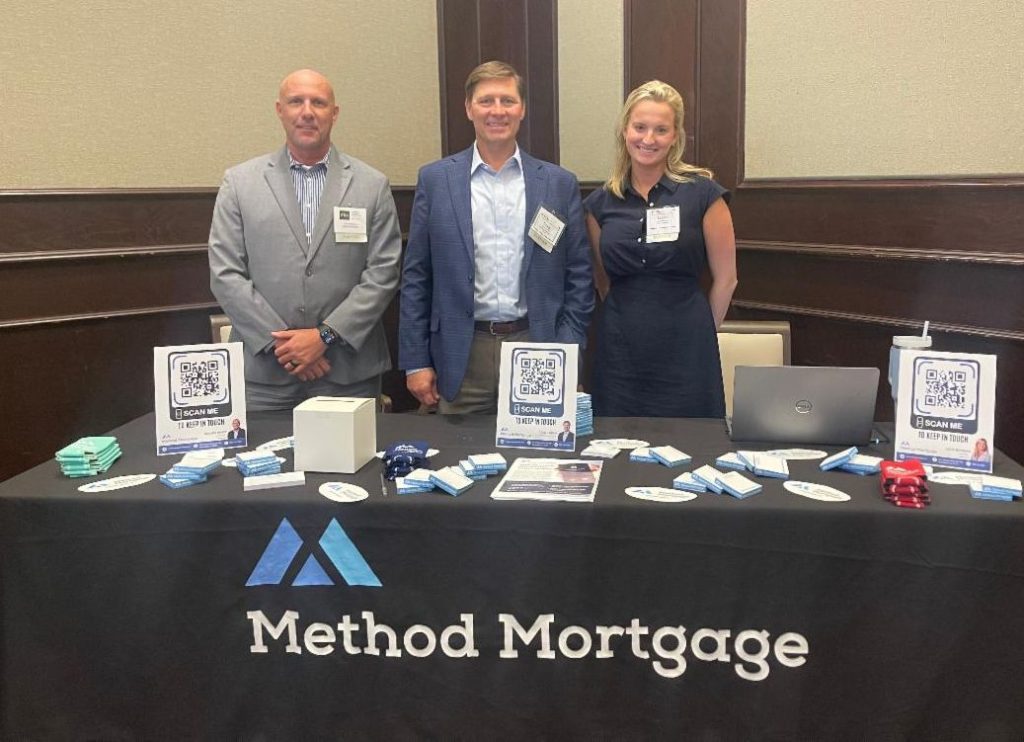 Michael Bruce, Craig Tindall, and Lizzie Bonhaus enjoyed the day of education and networking with financial planning colleagues at the Financial Planner Symposium on September 14th at The Harbert Center.
We enjoyed being a sponsor of the Greater Birmingham Association of Home Builders 2023 Economic Summit on September 26th. Frances Mayhall, Jeff Henderson, and Craig Tindall were there to represent Method Mortgage. This mid-year event provides up-to-date insight into the housing market from industry experts.
Last month, we celebrated HOME SWEET HOMECOMING WEEK at Method Mortgage! We had a fun time dressing up for our daily themes and embracing the spirit of fellowship and community. Our team's goal was to show our fans and friends how we can lead you to #TheSmartestWayHome. Don't miss out on the fun – follow us on facebook or instagram.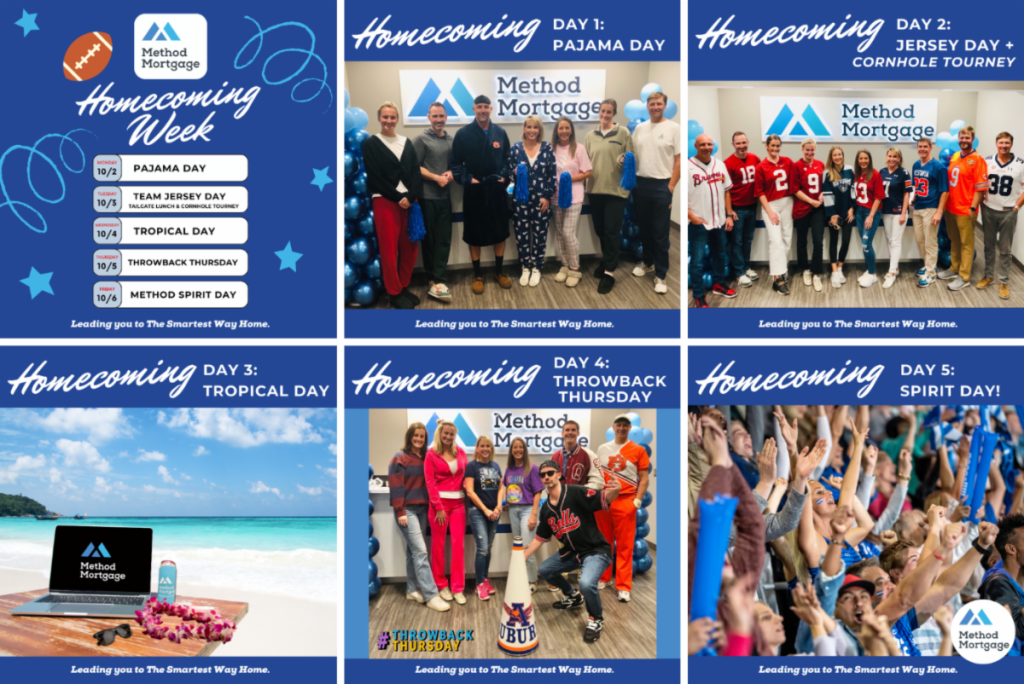 We closed out the team building for Method Homecoming with a competitive cornhole tournament on jersey day after our tailgate themed lunch for Spirit Day.
---
BRUNCH & LEARNS
Several of our loan officers have hosted "Brunch & Learns" at area Real Estate offices this Fall. We have discussed a variety of topics including some of the challenges Realtors are facing in the current market and how Method Mortgage can help. We can also host a "Focus on Credit" seminar that counts towards 3 hours of Continuing Education credit. Reach out to one of our loan officers to find out more about these complimentary seminars!
DID YOU MISS THEM?
In addition to this quarterly email, our loan officers wrote several informative articles that you may find interesting- whether you're considering buying, selling, building, or refinancing.
Our website has those articles as well as lots of great information for you to read. You can also take advantage of our mortgage calculator to help compare different financing options and determine monthly payments. For the most up-to-date information, please reach out to our loan officers, who will be more than happy to help with any scenario you may have. Stay in touch for the latest updates to help you find The Smartest Way Home.
---
CONTACT US
We advise anyone looking to buy a home to stay in touch with us, as we're actively keeping track of the current market conditions. We can be your biggest asset when figuring out your home buying budget. We're here to guide you to The Smartest Way Home!