March 6, 2018
5 Things to Consider When Buying a Vacation Home
---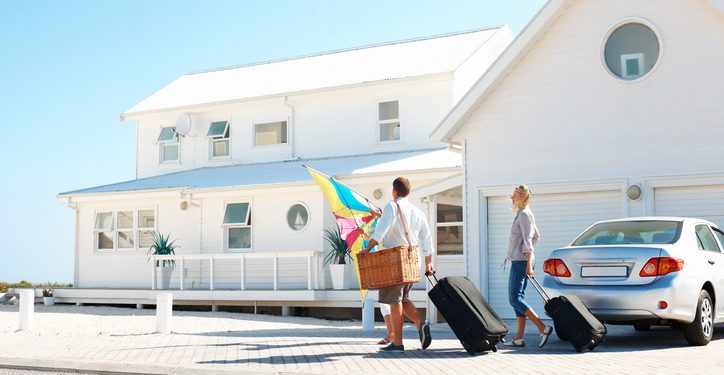 By: Roger Steur, Method Mortgage Partner
Are you itching to buy a vacation home? While there are many luxuries that come with owning a vacation home, it's important to consider these 5 things before taking the plunge:

1. Is it something you can afford?
Real estate is not a liquid investment, and it can take some time to sell. You can't count on being able to sell a home for a profit, or even break even, especially in your first few years of ownership; therefore, it's essential to determine if it is an affordable option for you.
2. What are all the costs involved?
The purchase price is only a piece of what you will spend when purchasing a vacation home. In addition to the down payment and loan costs, there will be utilities, insurance and property taxes. Homeowner's Association or condo fees may also be involved. And, you will incur the cost of furnishing a new home down to the forks and knives. If you're in a resort area, such as the beach or lake, you may also want skis, kayaks, floats, fishing equipment or other paraphernalia.
3. What costs are associated with renting it out?
If you're planning to rent, be realistic about your expectations of rental income. Renting out a home comes with expenses, such as cleaning services, repairs and property management. Plus, if your property is in a program through a resort or other association, they would take a percentage of the income.
4. How often will you really visit?
If you aren't buying a property that you will rent out, be sure you will be able to visit enough to make your purchase worthwhile. Pick a place you love and will want to visit often, so your home doesn't sit empty and unoccupied for long periods of time.
5. How will you protect your home when it is vacant?
Empty and/or vacant homes often attract thieves. To protect your home, consider installing timed lights or taking other steps to prevent your home from appearing empty. Today there are countless options for using technology to monitor your property remotely via an app or security system. Also, ask a neighbor or property manager to check in occasionally to make sure a small issue, like a water leak, doesn't turn into a devastating problem.
Vacation houses are an important financial decision. If you like to visit the same place regularly, investing in a vacation home is a reasonable option. Whether a mountain house in Tennessee or a beach bungalow on the panhandle is your favorite place to be, don't forget Method Mortgage is licensed in Alabama, Florida and Tennessee! Contact us today for more information about obtaining a second mortgage and starting on your smartest way home.