July 28, 2022
Summer 2022 Update
---

Method Mortgage News – Summer 2022
Awards Season
We continue to celebrate some recent accolades here at Method Mortgage!
BBJ Best Places to Work Awards – We are proud to be recognized as one of the Best Places to Work by the Birmingham Business Journal! Method Mortgage was ranked #2 on the Best Places to Work list in the small business category. It was an honor to be included among this group of exceptional employers who have cultivated great work environments for their people. Here at Method, we value our amazing TEAM and our company culture! Read more HERE!
Voted Best Mortgage Company in Vestavia Hills – Thank you for voting us Vestavia Hills' BEST MORTGAGE COMPANY 2022. We simply love serving our local community and are so proud to receive this recognition on behalf of the entire Method Mortgage team. Read MORE from Vestavia Hills Magazine! Thanks so much for your support!
Scotsman Guide and NMP Magazine Top Originators List
Scotsman Guide – All 4 of our Partners: Adam Stoffregen, Jeff Henderson, Craig Tindall, and Roger Steur, qualified for the 2022 Scotsman Guide Top Originators List! The Scotsman Guide has ranked thousands of the nation's top-producing residential mortgage originators, making this list a national benchmark for the mortgage industry.
NMP Magazine Top Originators List – Adam Stoffregen, Jeff Henderson, Craig Tindall, Roger Steur, and Clyde Prather have been named to the National Mortgage Professional Top Originators List in 2022. National Mortgage Professional (NMP) Magazine is the source for top originators, providing industry leadership, resources for professional development, and more.
GIVING BACK
Community Referral Program
We are committed to our community, and we are proud to have the opportunity to support local charities and nonprofit organizations through our Community Referral Program. With each referral we receive, we donate $25 to our quarterly referral partner. In the past, we have partnered with many fantastic organizations, such as The Lovelady Center, Children's Harbor, The Jimmie Hale Mission, and the Backpack Buddies. Thanks to your referrals during the 2022 2nd quarter, we were able to give $2,825 to The Boys and Girls Club of Central Alabama, a life-enhancing program that enriches our youth with hope and opportunity. Click HERE to read more about this worthy organization.
For the third quarter of 2022, we are looking forward to helping neverthirst with your continued help and support. For more on our Community Referral Program, read more on our blog by clicking here.
Method Serve Days
We were honored to partner with Renasant Bank in June for an incredible Serve Day in Linn Park and Team Building lunch afterwards. Thank you to Nancy New and Dennis Sunderland at Renasant for making this uplifting day possible!
In July, the Method Team had the opportunity to provide & serve lunch for the guests of First Light, a Shelter for Homeless Women and Children located in the heart of downtown Birmingham. Afterwards, we took a tour of the facility and learned about their inspiring mission.
Special Event Sponsorships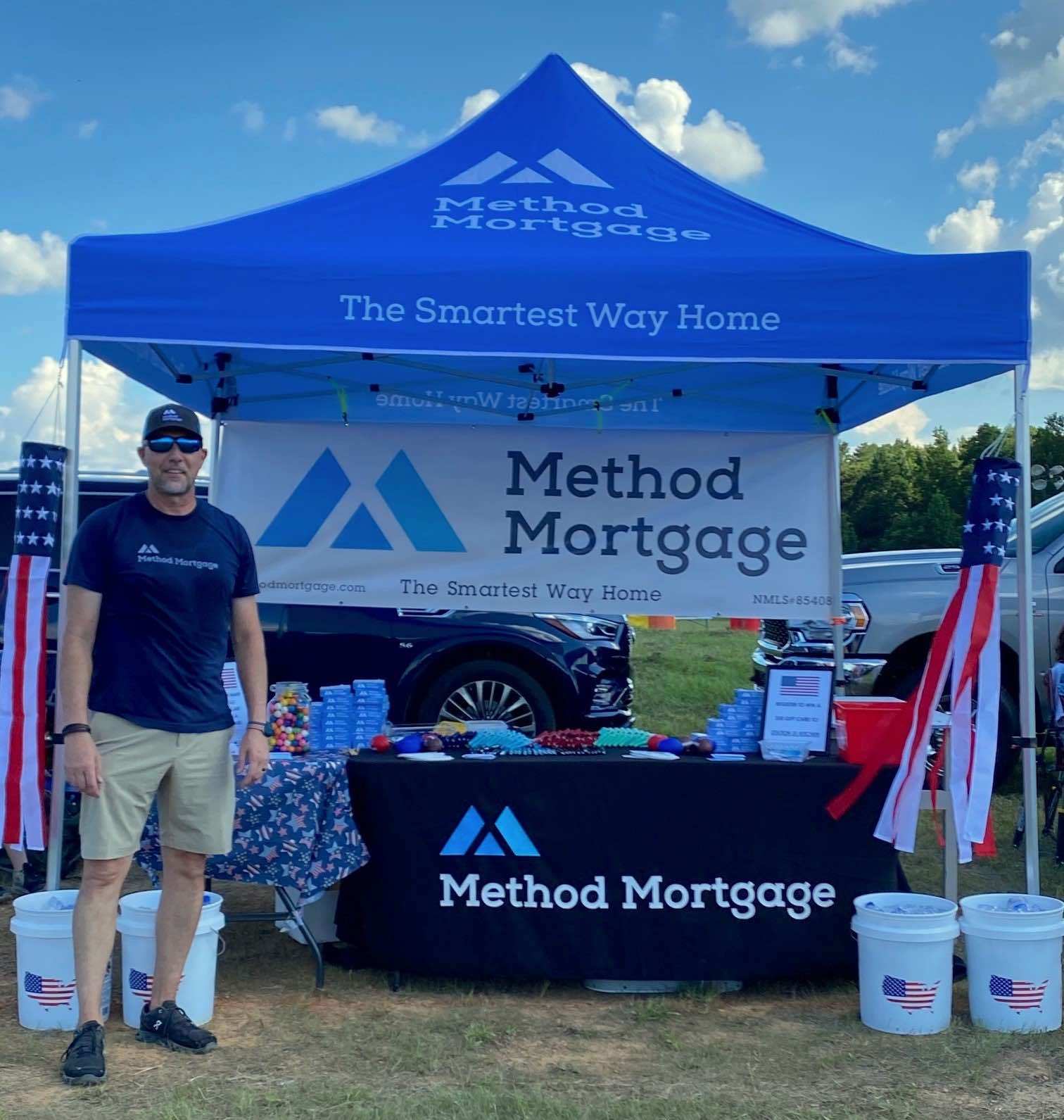 Did You Miss Them?
In addition to this quarterly email, our Loan Officers write some informative blogs for a variety of topics.
Ross Page wrote a piece on How Homeownership Can Help Shield You from Inflation. Then there was some great information with Rising Mortgage Rates Tend to Push Buyers off the Fence written by Clyde Prather. And finally, Staycation: the ultimate in no-brainer time off, from Michael Bruce.
We have some great information with the latest updates for your clients and knowledge all to help you find The Smartest Way Home.
Pardon Our Progress!
The front of our office building is under renovations. There is plenty of parking in the rear of the building. Drop by anytime to say hello!
601 Vestavia Parkway, Suite 300 Vestavia Hills, AL 35216 phone 205.705.1650 fax 205.705.1651 methodmortgage.com
Current Mortgage Rate Info – Contact Us!
Clients are asking our thoughts on current and future interest rates. To keep things in perspective, the all-time highest interest rate was 18.63% in October 1981 (according to Freddie Mac data). Rates right now are close to the US historical 30-year average mortgage rate. The other good news is that what goes up, must come down. If you purchase now with an interest rate in the 5's or 6's, it's important to know that if rates decrease in the future, you may be able to refinance and take advantage of the lower rates to lower your payment. We advise anyone looking to buy a home to stay in touch with us, as we're actively keeping track of the current market conditions. We can be your biggest asset when figuring out your home buying budget. Reach out today with any questions or concerns! We're here to guide you to The Smartest Way Home!