January 2, 2018
Mortgage Planning for 2018
---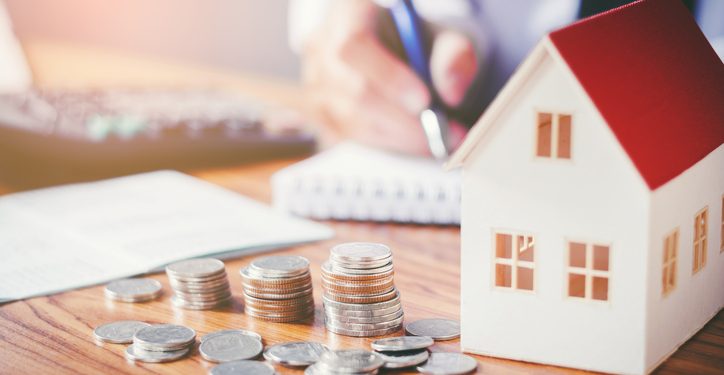 New year, new house? If you're planning to buy a house in 2018, there is no better time than now to start planning. Whether you're buying your first house, a new house or a vacation home, here are a few personal finance matters that you'll want to keep in mind.
1. Manage your credit.
Your credit profile is very important when it comes to getting approved for a new mortgage. "Your credit score or credit profile goes beyond paying your bills in a timely manner," Method Mortgage Partner Roger Steur said. "It also takes into account how you use your credit, are your credit cards at their limit, are you applying for lots of new loans, as well as how you pay your debts on a monthly basis."
You don't have to have perfect credit to get approved for a loan, but overall, your credit score, credit history and the other measurements of your credit profile will be factored in to determine if you're a worthy candidate for a home loan. If you have credit card debt, student loans, bankruptcies or other faults in your background, it's important to see how those will factor into the process when applying for a loan. If you can improve your credit now, you will be better off later.
2. Save money and pay down debts.
If you're buying a house, the larger the down payment you can make, the lower your monthly payments will be. So, it's important to save money more aggressively in addition to paying down your existing debts as much as possible. "Your existing monthly debts play a part in the underwriting of your new loan, but there are low down payment options available for clients that haven't saved a ton of money," Method Mortgage Loan Officer Jeff Henderson noted. "You don't need 20% down any more."
Remember, even though underwriters will factor your "debt-to-income ratio," into their analysis of each loan application, it's also about what you are comfortable with on a monthly basis. We look at a variety of options to make sure we find the best loan for you based on your monthly cash flow.
3. Refocus your monthly budget.
When preparing to apply for a loan and purchase a home, take a look at your monthly budget to be sure it can handle everything you'll be responsible for as a homeowner. Once you're in your house, the homeowner's insurance and property taxes are usually built into your payment as part of the escrow account of your monthly mortgage payment. It's also important to account for possible homeowner's association dues, which are usually paid outside the mortgage payment, and future house expenses including those normal wear and tear maintenance items.
4. Find the right mortgage professional.
Last, but certainly not least, it's essential to find a mortgage expert to help guide you through the home-buying process. Let the loan officers at Method Mortgage lead you to the smartest way home. By combining a high-level of service with expertise and communication, we aim to demystify the mortgage process for our clients and make it as smooth as possible.
If you're buying a home in 2018, we want to help! Contact us today to see what we can do for you or visit our website to learn more about our process. Happy New Year!