October 27, 2021
Exciting News from Method Mortgage- October 2021
---
New and Improved PreApproval
At Method Mortgage, we know this purchase market can be challenging for buyers partially due to the lower supply of houses to choose from, shortened timelines on closing, and negotiating against multiple offers.
That's where we can help.
If you are tired of missing out on houses, get a JUMP START on the process with a Full Pre-Approval and ensure the fastest closing. In addition to helping with estimates to make sure you are in the right price range, we can fully underwrite your income, assets, credit and make sure that you're ready when you find the right house. That can also help you close quickly and not miss out on your dream home. Contact your loan officer today to learn more by clicking the blue Apply Now button above and start along your path for The Smartest Way Home.
Community Referral Program
We are proud to have the opportunity to support our local communities, charities, schools & nonprofit organizations. In the Spring of 2020, we started the Community Referral Program, and we are excited to continue it throughout 2021 with your help. As you may know, a lot of our business comes from referrals. With each referral we receive, we donate $25 to our quarterly referral partner. In the past, we have partnered with many fantastic organizations, such as The Lovelady Center, Children's Harbor, and the Backpack Buddies. Thanks to your referrals during the third quarter, we are giving $3500 to The Jimmie Hale Mission. Click HERE to read more about this fantastic organization and their mission to help homeless men, women, and children.
For the fourth quarter of 2021, we are looking forward to helping The Well House, with your continued support and referrals. For more on our Community Referral Program, read more on our blog by clicking here.
We're Hiring!
In our last two updates, we announced a few new hires and we're looking to add to our team again. We are currently seeking to hire two additional positions: a Marketing Coordinator and a Loan Processing Assistant. Many of you who have worked with the loan officers and other employees here at Method Mortgage know the fantastic and hard-working people we are lucky enough to have. Please let us know if you know anyone who is looking to work at a growing company that has been recognized by the National Mortgage News as one of the best mortgage companies to work for in the country. You can always see what positions we are seeking to hire on our website's careers page. Feel free to reach out if you have any questions about either position or if you know someone you think is a good fit.
Loan Limit Changes
We are nearing the time of year that Fannie Mae and Freddie Mac announce their loan limits for the year, as those usually come out in November, or the beginning of December. The good news is that, in response to the continued increase in home values, we have had several outlets announce that they're increasing their loan limits from the 2021 limit of $548,250 ahead of the official announcement from the Government Agencies. By raising the conventional loan limit to $625,000 now, our clients can potentially obtain more house, without having the higher rates and additional requirements associated with jumbo loans. Contact us today to discuss how this could help you in your housing search.
Did You Miss Them?
In addition to this quarterly email, our Loan Officers write some informative blogs for a variety of topics. You can always read more in the News section of our website.
Gary McCullough wrote a piece about the Importance of a Pre-Approval Letter, which can help with your offer. Jeff Henderson wrote about some creative ways to Remodel Your Attic to help create some more space. And Ashley Johnson wrote about some of the additional expenses associated with your house in her piece entitled, First Year of Owning a Home: What to Expect.
They have some great information with the latest updates to help you and your clients find The Smartest Way Home. 
One Year Anniversary!
We moved into our new office space in October 2020. Please make a note of our new address if you haven't already and come by and see us some time.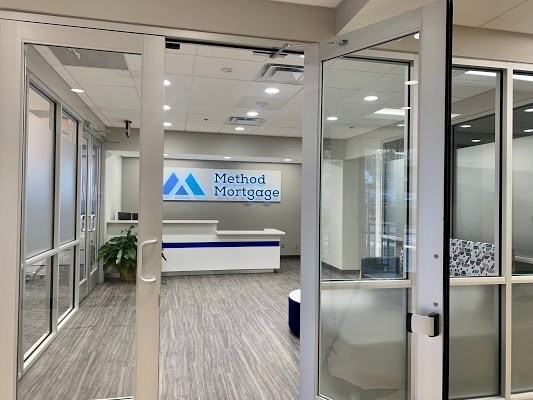 601 Vestavia Parkway
Suite 300
Vestavia Hills, AL 35216
phone 205.705.1650

Contact Us
Rates remain great, so if you are looking to purchase a home or refinance, please reach out to any of our professional and experienced loan officers with any questions. We're here to guide you on The Smartest Way Home!