July 28, 2021
Exciting News from Method Mortgage for July 2021
---
2021 Awards Season
In Hollywood, the late spring is known as "Awards Season," and here at Method Mortgage, we are humbled to say it was no different. Fresh off being voted to one of the top spots early in the spring by the National Mortgage News Best Mortgage Companies to work for, the team here had the opportunity to attend the Alabama Mortgage Professional Association Awards Luncheon.
During the luncheon, 2020 Annual Awards were presented. In large part, due to your referrals and as a testament to the incredible team here, Method Mortgage received the award for the Top Mortgage Company in North Alabama and Top Mortgage Company in the State of Alabama.
Additionally, the Harbert College of Business released their 2021 Top Tiger Honorees, recognizing the entrepreneurial spirit of some of the best and fastest-growing companies led by Auburn University alumni. Method Mortgage was honored to be on the list for an amazing fourth time in a row.
Method Mortgage and our loan officers would not be on any of these lists or recognized without your support, your referrals and your business. We are truly thankful for all of you and for what you mean for our company.
Community Referral Program
We are proud to have the opportunity to support our local communities, charities, schools & nonprofit organizations. In the Spring of 2020, we started the Community Referral Program, and we are excited to continue it throughout 2021 with your help. As you may know, a lot of our business comes from referrals. With each referral we receive, we donate $25 to our quarterly referral partner. In the past, we have partnered with many fantastic organizations, such as The Lovelady Center,Children's Harbor, and the Backpack Buddies. Thanks to your referrals during the second quarter, we were able to give $3,850 to The Arc of Central Alabama. Click HERE to read more about this fantastic organization and their mission to help families and people with intellectual and developmental disabilities.
For the third quarter of 2021, we are looking forward to helping The Jimmie Hale Mission, with your continued help and support. For more on our Community Referral Program, read more on our blog by clicking here.
Here We Grow Again
Since our last update, we have expanded our team once again, with the addition of Lizzie Bonhaus. Lizzie brings an array of skills to the Method Mortgage team. As the daughter of a longstanding loan officer in Tuscaloosa, Lizzie learned the "ins" and "outs" of the mortgage world from a young age.
She is a recent graduate from the University of Alabama with a bachelor's degree in communication studies. While in college, Lizzie demonstrated her strong work ethic and developed her passion for helping people.
During her time at the University of Alabama, she worked as a Food Bank Coordinator, in addition to helping with Career Day and a mentoring program for elementary school-age children. Lizzie also held multiple leadership positions, serving as the president of her sorority her senior year and as a three-year member of the University of Alabama Capstone Men & Women.
Lizzie is excited to carry that passion to help and be a leader into her position at Method Mortgage. She will be working as a Loan Officer Assistant supporting the team and studying to become a fully licensed Loan Officer by the end of the year. Please help us welcome her to the team!
Did You Miss Them?
In addition to this quarterly email, our Loan Officers write some informative blogs for a variety of topics.
Brandon Smith and Three Reasons to Sell Your House This Spring. Then there was some great information about the ins and outs of taxes and insurance withAll About Escrow Accounts from Alva Caine. And finally, a question on everyone's mind, When is the Best Time to Refinance, from Ashley Johnson.
They have some great information with the latest updates for your clients and knowledge all to help you find The Smartest Way Home.
We Moved!
We moved into our new office space in October 2020. Please make a note of our new address if you haven't already.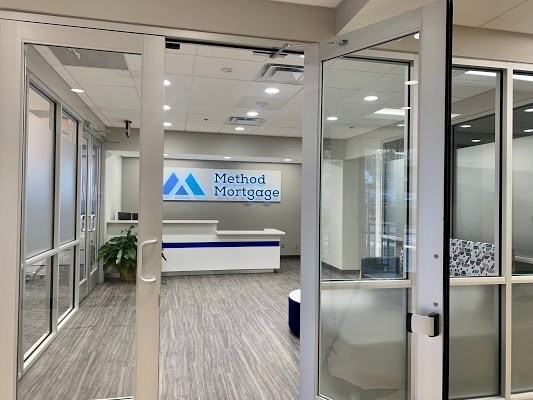 601 Vestavia Parkway
Suite 300
Vestavia Hills, AL 35216
phone 205.705.1650
fax 205.705.1651
Contact Us
Rates remain great, so if you are looking to purchase a home or refinance, please reach out to any of our professional and experienced loan officers with any questions. We're here to guide you on The Smartest Way Home!